Ryan Scott Russell's new album, "I Am The Instrument ~ Handcrafted & Homegrown"
AVAILABLE NOW!! Ltd. Collector's First Ed. CD, Individually Handwritten CD face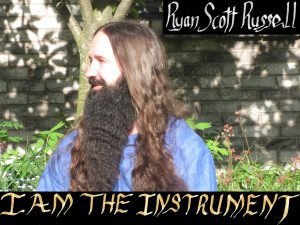 $30 each, Free shipping
Limited Collector's First Edition, only 100 units made, with each CD face individually hand-written by myself.
*After these are sold out, the First Edition will be available for the same price, the only difference being the CD face is a print of my calligraphy rather than hand-penned.
Now accepting orders by email: RSR@RYANSCOTTRUSSELL.COM
payment options: cash, personal check, credit card
THANKS!
~Ryan